MoldJet technology as an alternative
Tritone Making Progress Developing MoldJet Technology
Tritone Technologies, a pioneer in metal additive manufacturing, installed its first Tritone DOMINANT beta system at Runout, an Israel-based provider of accurate CNC machining and milling for industrial, Hi-Tech and Aerospace applications.
Tritone DOMINANT is an innovative additive manufacturing (AM) system that enables industrial production of high-quality metal parts (read more about Tritone's technology in 3dpbm's latest Metal AM Focus 2020 eBook). The system is based on Tritone's patent-pending MoldJet technology, built for producing large quantities of high-density parts with complex geometries.
Since its introduction at the Formnext 2019 exhibition, Tritone has improved the DOMINANT system and increased its set of available metal materials to address the rigorous requirements of industrial applications. The enhancements include advanced verification of print quality, precision and uniformity, higher throughput, and more streamlined post-process of parts.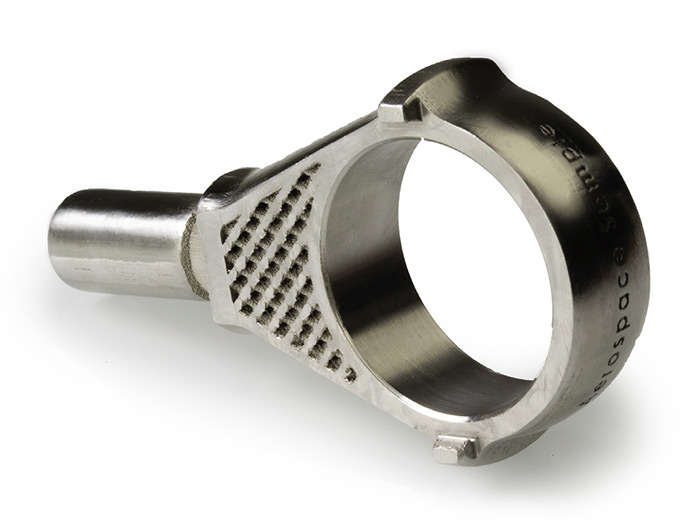 "Tritone DOMINANT is an important addition to our operations," says Arnon Langevitz, Co-CEO and Founder of Runout. "With its high-quality AM capabilities, we are better equipped to serve our customers in various applications. We are able to produce very accurate, repeatable parts in short timelines at a reduced cost. The DOMINANT system opens new opportunities of re-engineering and designs for our customers, which were not feasible before. We can now support them with weight reduction, producing a single merged part instead of separate pieces before, and complex internal passages."
"We are very excited to see Runout utilizing the Tritone DOMINANT," added Omer Sagi, VP Products and Business Development at Tritone. "Following the unveiling of DOMINANT last year, we have made a tremendous progress in adjusting it to the needs of serial production, from cut design to end parts. We continue to add more options of raw materials to address the market demands. The Runout installation marks a significant milestone for Tritone. We are ready to support them in making the best use of the system and looking forward to additional deployments."