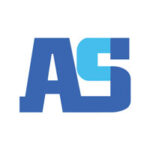 Aichi Sangyo
Widely disseminate the world's cutting-edge technology and contribute to the industrial society. Since its founding, Aichi Sangyo has been based on this philosophy and has been playing the role of an interface that strives to import all new technologies in the world.
We handle a wide range of products, centering on welding technology and metal processing, as well as cutting-edge manufacturing technology, automation, and labor-saving technology, not only for sales, but also for applied technology development and technical support. We will provide the solution. In addition, we provide quick response and hands-on service with agility not found in large companies. We provide the world's most advanced technologies as solutions, and contribute to improving customer value, manufacturing in Japan, and building a prosperous future.
Company website: https://www.aichi-sangyo.co.jp/
Location: Tokyo, Japan
Alphacam
Alphacam has been offering the complete range of products and services for 3D printing and additive manufacturing for more than 25 years. From the generation of 3D CAD data to the additive manufacturing of this data with the help of 3D printers and 3D production systems. Owner-managed, flexible, and fast, we work daily to satisfy our constantly growing customer base.
Our range of services covers three areas:
Sales, consulting, and service for industrial 3D printers / rapid prototyping systems / additive manufacturing systems / 3D production systems of various technologies from the market leader Stratasys, for metal 3D printers from One Click Metal and Tritone Technologies as well as finishing systems from Postprocess Technologies and DyeMansion
Additive manufacturing in service – professional plastic and metal 3D printing service
Sales, consulting, and support for industrial CAD/CAM software
Company website: https://www.alphacam.de/
Locations: Schorndorf (D), Vienna (A) and Winterthur (CH)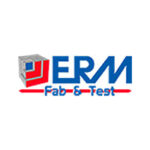 ERM Fab & Test
Founded in 1990, ERM first established itself in the field of industrial automation. Caught up by its pedagogical culture, ERM very quickly became the pioneer of integration of industrial production lines within training establishments.
In 2015, the company extended its offer in the fields of industry 4.0 and digital manufacturing by creating ERM Fab&Test. Today, ERM Fab&Test works with various players from all sectors of activity.
Company website: https://www.erm-fabtest.com/
Location: Carpentras, France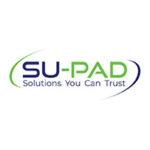 SU-PAD
SU-PAD was founded in 1987 as a supplier of equipment and machinery for the plastics industry, specializing in the field of injection molding. Since then, the company has developed in four areas of expertise: Machines and equipment for the plastics industry, 3D printers, robotics, ultrasonic soldering, and laser.
The diverse experience we have accumulated over the years allows us to tailor the most suitable solution for each customer and accompany him all the way with the TURN-KEY-PROJECT method: from characterization requirements, through optimizing the solution to delivering the product and installing it at the customer's home. Even after installation, we continue to accompany our customers – and help with implementation and advanced training. Our way of working allows our customers to enter the market quickly and compete efficiently and cost-effectively – while maintaining a relative advantage.
Our 30 years of solutions have led to the fact that SU-PAD is now considered an industry leader, and coordinates under its representations of the world's leading companies in its areas of expertise.
Company website: https://www.su-pad.co.il/
Location: Rosh-Ha'ayin, Israel
Tritone Technologies North America
Tritone technologies transforms metal Additive Manufacturing to address the demanding standards and needs of industrial production. The company's innovative MoldJet technology enables industrial throughput of accurate parts with a range of metal and ceramic materials, suitable for the Automotive, Aerospace, Medical and Consumer Electronics industries. Tritone is a global company and its headquarters are based in Israel with offices in North America.
Locations: Massachusetts & Florida