The Tritone team is composed of seasoned professionals in the 3D and industrial technology sectors, with expertise in business development, mechanical engineering, materials formulation and software development.
Ofer Ben Zur
CEO & CO-FOUNDER
Ofer Ben-Zur is the CEO and co-founder of Tritone.
Prior to founding Tritone, Ofer established Kornit Digital, (NASDAQ: KRNT) in 2002 and served as the CEO and VP R&D until 2014. From 2014 to 2016, Ofer served as the President and Chief Technology Officer. Ofer remains a member of the Kornit Digital board.
Prior to establishing Kornit, Ofer worked in the digital printing and semi-conductor industries in Israel for Scitex, Applied Materials, among others.
Ofer holds a B.Sc. in Mechanical Engineering from the Technion – Institute of Technology in Israel, an M.Sc. in Mechanical Engineering from Tel Aviv University, and an M.B.A. from Bradford University in England.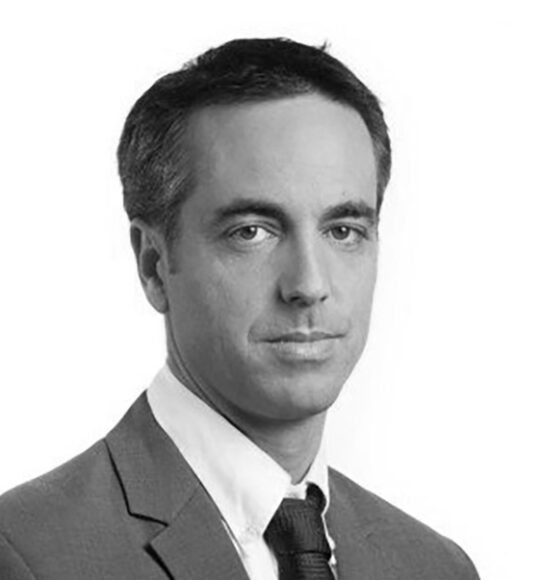 Omer Sagi
VP Products & Business Development
Omer joined Tritone Technologies as VP Products and Business Development after heading a multi-million Euro business of Smart Access & IOT solutions for Assa Abloy EMEA, based in London. Prior to this role, Omer served as director of products for Connected IOT solutions in the company. During his roles at Assa Abloy, Omer led multiple M&A processes, go-to-market strategies and product penetration across the EMEA region.
Previously, Omer worked in sales, business development and R&D roles at Siemens, Stratasys and Applied Materials.
Omer holds a B.Sc. in Biotechnology Engineering from Ben-Gurion University in Israel and an M.B.A. from the Interdisciplinary Centre in Herzliya, Israel. He is also a graduate of the Executive Leadership Management program from IMD business school in Lausanne, Switzerland.
Ronen Braunstein
Chief Operating Officer
Ronen has more than two decades of experience in Executive Management and consulting, for manufacturing and operations, Business development and management Structure in the hi-tech and telecommunication industries. Mr. Braunstein was COO at Kornit Digital (Nasdaq KRNT), CEO for Daronet, Global VP at Asocs communication and Director at Orckit (Nasdaq ORCT).
Ronen holds an M.B.A. degree from The Hebrew University
and a B.Sc. degree in industrial engineering from Ben-Gurion University.
Matti Ben-Moshe, PhD.
Materials R&D Manager
Matti brings to Tritone 25 years of experience in materials development in inkjet technology industries. His extensive R&D background includes leading teams in semiconductors, single crystal growth, colloid & polymer chemistry, and printing & coatings industries. Matti also led the R&D materials at Dip-Tech Ltd. (acquired by Ferro Corp.)  
Matti holds a Ph.D. in
Physical and Colloid Chemistry from the Hebrew University.
Orit Raz
SW Development Manager
Orit Raz has more than 20 years of experience in the development and management of software projects in the digital printing sector.
Prior to joining Tritone, Orit served as one of the founding team members at Kornit Digital, where she established and led the software and color management group, and subsequently worked in marketing roles within the company.
Prior to joining Kornit, Orit worked as a software engineer at Aprion Digital Ltd., a spin-off of Scitex's advanced printing products division.
Orit holds a BA in economics from Ben Gurion University and an MBA from Bar-Ilan University, both in Israel.
Alon Feldman
System R&D Manager
Alon Feldman has over 20 years of experience managing innovation and multidisciplinary R&D at leading digital printing companies, such as Indigo (HP), Printar and Kornit Digital, as well as with startup companies in the printing segment.
Prior to joining Tritone, Alon was one of the founding team members at Kornit Digital, where he established and led the Systems R&D group and later led technology innovation projects as CTO.
Prior to joining Kornit, Alon led the Systems R&D group at Printar, a startup company in the field of printed electronics, and managed the systems integration group at Indigo (HP).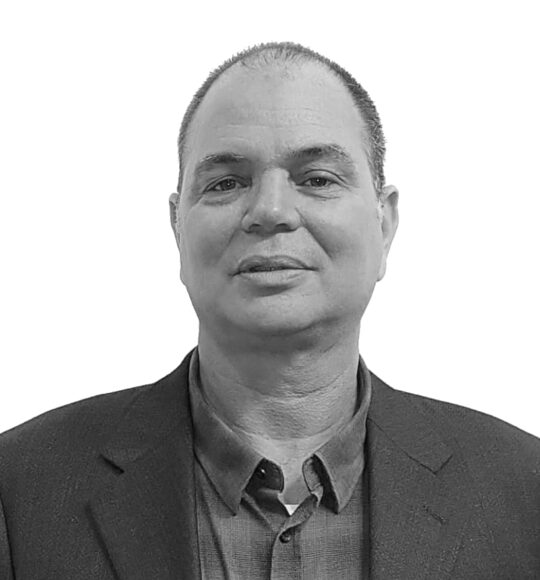 Eli Kedar
Mechanical Department Manager
Eli Kedar is a mechanical systems designer with broad experience in the development of multidisciplinary systems.
Over the past 20 years, Eli has led research and development projects in digital printing companies such as Landa Digital Printing, and Kornit Digital. Prior to Landa, Eli specialized in flexographic printing and automated systems design.
Hagai Peled
Senior Chemist
Hagai is an inorganic chemist with 35 years of experience in the graphic arts, coating and inkjet technology industries.
Hagai's extensive experience includes the development of coating technology for industrial applications, managing the R&D for ceramic inkjet materials for Jettable Ltd, and consulting to digital print manufacturers.
Hagai holds a B.Sc. in Chemistry and a M.Sc. in Physical Chemistry, Surface Science, both from the Hebrew University in Jerusalem.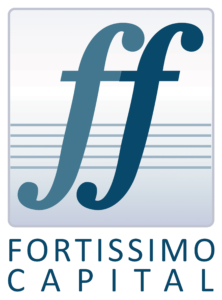 Fortissimo Capital Fund is a leading Israeli private equity group backed by leading international financial institutions including insurance companies, banks, and pension funds. Fortissimo raised $1.7 billion and invests primarily in maturing technology and industrial companies.